---
Wirral Met College
BA Fine Art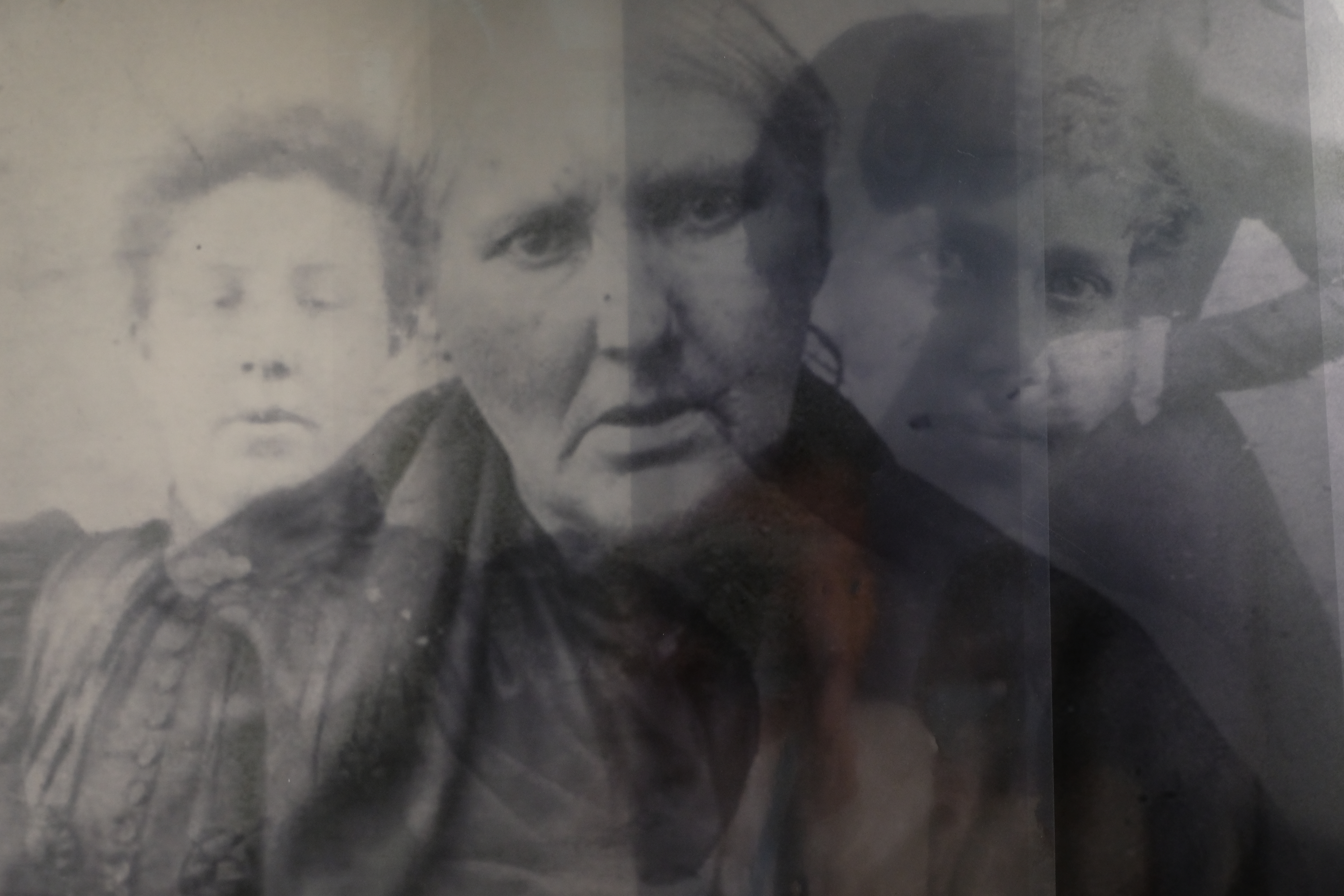 Shona Kirkham

Instagram: @shonawallaceart
Email: Shonawallace@hotmail.co.uk

Shona is interested in 'the photograph' as a tangible historical document. In his book 'Camera Lucida,' Roland Barthes states, when we are looking at old photographs 'we are looking at the return of the dead'. Her practice concerns working with archives of found photography, and traces of the past.

She has a particular interest in the lives of women, this has led her to explore how working class females were treated, and labelled, in Victorian prisons. Their photographs acknowledge the difficulty of the lives that these individuals experienced.

By making small soft statuettes from the photographic record, Shona humanises these 'shamed' women, allowing the viewer access to an emotional response as their own memories are recalled.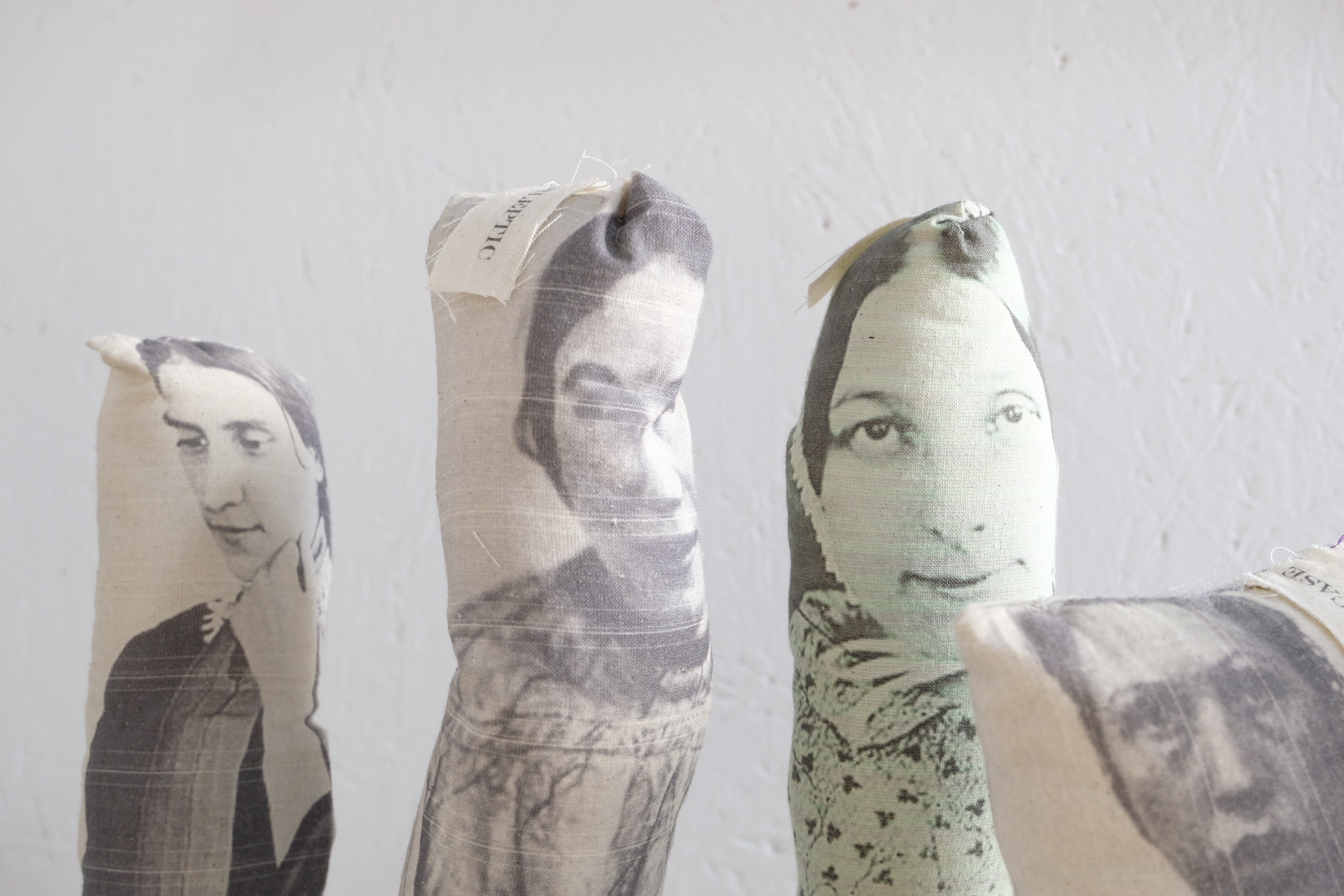 'Widow' Inkjet printed linen, Cement, Padding - 2021



'Strong women' Injet printed linen, Cement, Padding with Single channel video (1:26min)